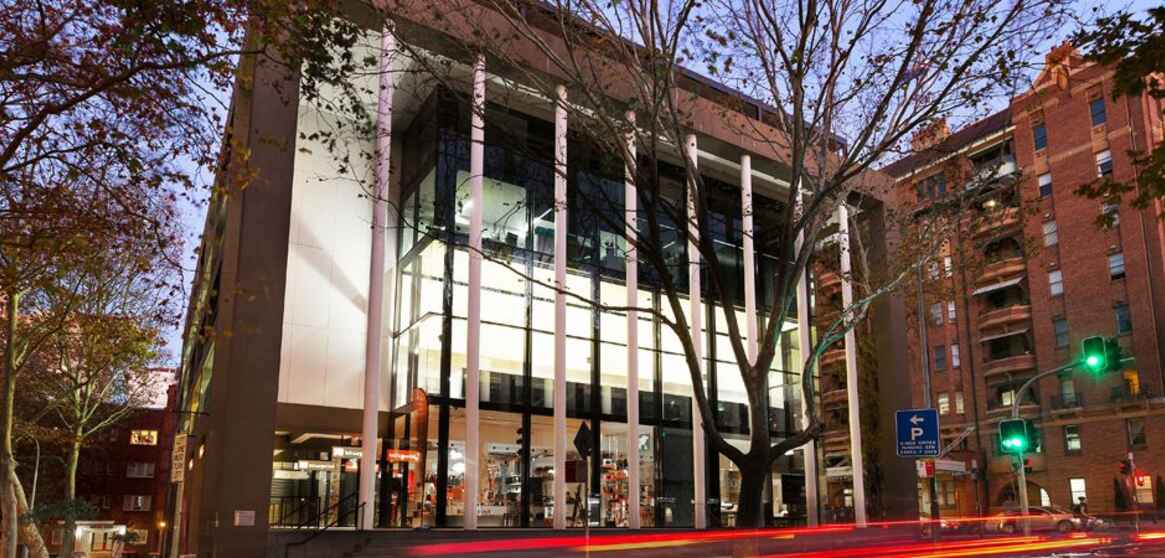 R&W Franchise Opportunities
Traditional Franchise Office
Bespoke Agent Franchise
Testimonials
Richardson & Wrench Real Estate Franchise Opportunities
Richardson & Wrench is a real estate franchise network whose single greatest asset can be neither bought or sold. It is our reputation. The members of the network share the benefit of this gold standard of trust, which has been built upon more than 160 years of professional, honest and valued service to our customers.
Our Advantage, when it comes to our traditional office franchise model - we are a flat fee network. This means that you retain the profits of your success. And with your own exclusive territory there is unlimited scope for growth and profit. You reap the benefit by spending more time on the business and less time in it.
'In the dynamically changing business of real estate, the richest rewards will be claimed by those with the entrepreneurial vision to pursue and seize their goals. At Richardson & Wrench we encourage the spirit of enterprise that breeds success. Our unique franchise models give principals the flexibility they desire to grow the business while retaining the profits of their hard work.
A true entrepreneur would have it no other way.' Andrew Cocks, Managing Director.
Please contact Andrew Cocks on 0419 024 961​ for a confidential discussion or complete the contact form.
Richardson & Wrench Bespoke Real Estate Franchise
R&W have developed a flexible Bespoke business model designed with the successful, savvy agent in mind. It allows you the freedom to run your own business under an exclusive territory agreement by lowering fixed costs associated with operating a traditional office.
In effect you dramatically reduce labour output requirements and operate with streamlined efficiency.
Imagine retaining the majority of your hard earned commission, while doing what you do best – listing and selling real estate.
Leaving the management of marketing and accounting in our hands, your time is spent where it should be – out in the market place.
In addition, another significant value proposition for you is the opportunity to build a property management asset base (rent roll) alongside your sales business.
Again, leaving the behind the scenes management of the asset up to us!
We would love to hear from you if you are thinking about taking a path perhaps so far unexplored – Business ownership.
Please contact Andrew Cocks on 0419 024 961​ for a confidential discussion or complete contact form above.
What People Say
"We bought our Northbridge home through Chris Downie at Richardson & Wrench Northbridge back in 2012. When we came to think about selling we met with a number of agents and decided to contact Chris again.
Despite deferring any decision to formally market the property, after our initial meeting Chris was able to identify prospective, qualified buyers to introduce to us for an "off market" inspection. To be fair we were quite sceptical, but after two inspections Chris was able to elicit a very acceptable offer in line with his representations to us. We were delighted with the process, as we were able to avoid the hassle and costs of marketing and open-for-inspections.
We are pleased to recommend Chris at R&W Northbridge."
Ian and Kelly - Dalmeny Road, Northbridge
Thank You Chris! After over 30 years in the property industry, it has been a highlight to have met Chris and have him sell our home. Chris' honesty, hard work, integrity, intelligence and thorough understanding of the Northbridge market, coupled with his genuine enthusiasm for selling property, has made the sale of our home a very enjoyable experience. Thank you for what you have achieved for our family.
Mark and Vanya - owners 25 Harden Avenue, Northbridge
Outstanding agent - Chris Downie is credible and hardworking. He is very experienced in the real estate market and his knowledge of Northbridge is second to none. Whilst Chris is professional and proactive in nature, he is also warm and approachable. Chris was available throughout the whole sales campaign and we would definitely seek Chris' expertise for future property transactions. We would not hesitate to recommend Chris Downie and the team at Richardson & Wrench, Northbridge.
Cvet - purchaser 34 Tunks Street Northbridge
Chris Downie of Richardson and Wrench Northbridge recently sold my house in Northbridge and I was very happy with the result. Chris was always extremely professional and in constant communication with myself and the potential buyers. He was very proactive, following up with everyone after each open house and advising me through regular phone calls and a weekly report as to the feedback and level of interest from potential buyers. My house was an unusual and interesting property and Chris worked very hard and persistently to achieve a great result. He was always positive, straightforward and calm, guiding me through the whole auction and sale process. I would highly recommend Chris and his team!
Lyn - Owner 81 Cliff Avenue Northbridge
'We were very happy with the professional advice and service Pamela Downie and Chris Downie of Richardson & Wrench Northbridge/Castlecrag, gave us in getting our house onto the market.
We were extremely happy with the superior price achieved following Pamela and Chris' skilfull and experienced negotiations with the buyer.'
Bettina & Dennis - Owner 7 Namoi Road Northbridge
Dear Chris,
Having held my Northbridge home for some 27 years, the decision to put in on the market was not easy. However, right from the start your insight into the property market at Northbridge, particularly regarding the optimal method of sale, likely price range and most appropriate marketing strategy, set the conditions for the highly favourable sale outcome that we achieved. The entire process was managed in a thoroughly professional and considered manner, from your initial assessment of the property's market price range, management of the 'open for inspections' and supporting potential purchaser feedback, through to the management of the auction outcome.
I would not hesitate to recommend the Richardson & Wrench Northbridge team to any prospective vendor.
Mark - Owner 17 Narani Crescent Northbridge
Since changing our property to being managed by Maggie, we realise what we have been missing out on. She actually does manage and look after our properties, as they should be. Maggie is professional, organised and diligent and we know she is working with our interests at heart. Could not recommend highly enough!
Ceilidh Calleia
Dear Chris,
We wanted to take the opportunity to sincerely thank you and your team for your exceptional services in the sale of our unit. The result at auction exceeded our expectations and we are beyond happy with the outcome.
We have truly appreciated your friendly manner, honesty and enthusiasm. Your extensive knowledge of the market and the Northbridge area, invaluable advice and professionalism made for a seamless auction campaign. The detailed feedback reports and regular phone contact ensured that we were fully informed and felt confident during the entire process.
We wouldn't hesitate to recommend your services to others.
Antony & Vanessa - Owner 9/283 Sailors Bay Road Northbridge
I just wanted to touch base and thank you for the great job you did on Saturday. Everything went exactly as you forecast and achieved a great outcome. It was so pleasing to know that a lovely couple with three gorgeous little children were the successful purchasers.
Many thanks again
Tricia - Owner 12 Malacoota Road Northbridge
Ian and I would just like to thank you both for handling the sale of our house with such understanding and professionalism. We made the right choice of agent and the amazing thing is we love our new home, the view is terrific and the whole process for us has been as good as it can be!
Good luck for the remainder of 2014 selling!
Anne & Ian - Owner 9 Narooma Road Northbridge
Thank you for your support over the years in selling our property at 13
Courallie Road, Northbridge.
We had several attempts, each time you provided a range and achieved offers
within this that met our expectations.
Previously, our choice not to sell was due to having difficulty in locking
down the property that we were attempting to purchase.
In the end, we finally bought prior to selling! Generally, under these
circumstances it can be stressful yet it was a pleasure to deal with such
an honest and straight forward professional. Knowing we could trust our
agent helped us to make the decisions regarding where and how we wanted to
live our lives and enjoy our home.
During numerous rounds of the sales process, we always felt that there was
a very high level of integrity and that communication was key. Our
impressions are positive, we have made several referrals over the years and
feel that it is important to provide a written 'thank you' as this is not
something that we regularly do however felt it was warranted
Sarah & Tony - Owner 13 Courallie Road Northbridge
We really appreciated all your hard work for us this year and just wanted to let you know how very pleased we were that we listed our house with you. We valued your professionalism, patience and experience when things got a bit stressful.
We were particularly impressed and loved the detailed feedback you gave after every open, the information was truly valued. We have sold two houses previously through other agencies and never received this level of feedback.
The house sold at auction, for well above our expectations. We were very satisfied with the whole process.
Thanks also for all the work put in from your team and to Pam for all her advice throughout the year and support particularly through settlement.
Thank you and Merry Christmas
Louise & Ross - Owner 13 Kalgoorlie Street Willoughby
We were tenants of R&W Northbridge for 18mths and were lucky to have Maggie as our Property Manager. Maggie is a rare find in that she is truly an advocate for both parties involved in the rental game! She was professional, friendly, prompt and highly effective. I would not hesitate to recommend Maggie and one day when I rent out my property I sincerely hope she is still in the game as I would not hesitate to use her! Thank you Maggie!
Jenn and Luke
Maggie is a rare find in that she is truly an advocate for both parties involved in the rental game!
When we decided to place our residence of some 36 years on the market for sale we enquired of friends, including a local solicitor, as to the best agent in the area. The Downie's of Richardson & Wrench were by far the most mentioned. Our subsequent experience confirmed the accuracy of this information.
Chris Downie, at all times during the sale period, conducted himself in the most professional manner. His advice as to selling tactics was "spot on". His mediation and communication during the sale negotiations were critical in securing agreement between the parties.
At all times Chris kept us informed as to progress. We don't recall ever having to chase him for updates on the progress of the sale.
We strongly recommend him to vendors.
Jan & Michael - Owner 79 Minimbah Road Northbridge
It has been so nice to deal with you for the 3rd time. We achieved great prices when you sold two houses for me six years ago. Now you have sold my son Tobias' one bedroom unit with lock up garage in Cammeray. It was indeed a very successful auction at a great price which was well above the reserve price. Thank you very much.
You also saved me a lot of worries and hassles by looking after the sale throughout the whole process, helping the old tenant to move out after occupying the unit for years, giving advice on the renovation before sale and putting the property on the market for auction. All your service was professional. We do appreciate it greatly.
Wishing you all the success in the future
Cordelia - Owner 20 Woonona Road Northbridge
We are most appreciative of the care and attention you gave to the selling of our property at 71 Coolawin Road, Northbridge and for the successful outcome you achieved. Right from the outset when you presented your proposal we have been impressed with your professional approach and in depth knowledge of the market. We developed a high level of confidence in your ability to present our property on its merits.
Your ability to gain the confidence of buyers by your honest and straightforward approach in negotiating on our behalf resulted in a final outcome which met our expectations. We would have no hesitation in recommending your engagement as the selling agents for property in Northbridge.
Ruth & Norman - Owner 71 Coolawin Road Northbridge
Thank you very much for the professional manner in which you assisted us in the sale of our Northbridge home. Your advice on tactics and approach was excellent and we are very pleased with the result. We also appreciated the timely feedback which you gave us throughout the sales campaign.
Needless to say, we would not hesitate to recommend you and your team to other Northbridge residents should the occasion arise.Thank you again for your help.
George & Meredith - Owner 88 Kameruka Road Northbridge
Maggie has managed our Castlecrag property for two years in a very calm and professional manner. She is always sensible when it comes to making decisions about prospective tenants. She is diplomatic with them once they're installed, but leaves you in no doubt that every move she makes is in your best interests. She has a team of excellent tradesmen and knows when to deploy them and when it's unnecessary. She responds quickly to emails and phone calls and keeps in touch even when there isn't a problem. I can thoroughly recommend her. I'm pretty sure your tenants will like her, too.
Wendy Hobbs
Just a note to thank you so much for the professional way you handled the sale of my home. From our first meeting I knew I would be safe having you handle our sale. I wouldn't even dream of interviewing any other agent in the area. Every appointment you were on time, efficient and courteous but most of all you delivered, beyond my expectations a price that enabled me to make important financial decisons and within hours of our first "open". Thank you again.
I always knew you run a great team!
Doreen - Owner 23 Strathallen Avenue Northbridge
Dear Mr. Downie and the team at R&W Northbridge,
We are writing this letter in appreciation to you and your team who have worked hard to accomplish the recent sale of our property.
We appreciate how you conducted every aspect of the sale in a very professional, timely and dedicated manner, including advice on presentation, advertising and open homes, all the way up to the auction. The outstanding results are even more impressive considering we were not able to attend in person as we live in Italy. Regardless of the distance, at each stage of the process we felt confident that all details were being addressed, and that we were receiving the best possible advice.
Your expertise and long lasting knowledge of the Northbridge area have truly impressed us, and we have no hesitation in reporting very positive feedback, and would absolutely recommend your services.
John & Prudence - Owner 22 Calbina Road Northbridge
I am not one who would be known for praising realtors but i am open-minded enough to change my view if proven wrong. The recent sale of my Northbridge home by Chris Downie from Richardson & Wrench Northbridge is a case in point.
I would be happy to give my strongest recommendation to Chris Downie and his team. I was consulted and kept fully informed in every aspect of the sale process and the professionalism shown by Chris could not be faulted.
The attitude and commitment they bring to their work made the transaction a pleasure. I would recommend Chris Downie and his team from Richardson & Wrench Northbridge to anybody looking to sell their home
Shane - Owner 8 Narooma Road Northbridge
We would like to thank you for representing us in the sale of two properties, our previous home and our investment property, and the purchase of our new home.
You gained our confidence in selling our properties by providing a very professional service. Your personal involvment focused on every detail of the sale process and we appreciated your straight forward and prompt communication which at all times minimised uncertainty in the transactions.
Your prompt service allowed us to unbelievably purchase our new home within four days of our first viewing it.
We hope our association will continue into the future
Michael & Nicole - Owner 41A Kameruka Road Northbridge
We would like to thank you and your team for the successful sale of our house at Northbridge.
Our relationship developed from your efficient rental management of the house for two years whilst we were in Singapore. This was followed by the preparation of the house for sale in 2008. However due to the sudden deterioration of the property market due to the financial crisis, we decided half way through the campaign to suspend marketing.
Nevertheless the recent sale of our house has achieved we believe a result at or above the real value of the property. You were able to create successfully a final round of selling and provided competitive tension to enable us to extract this value.
We thank you for your professionalism and enthusiasm over this period with a great result.
Carl - Owner 6 Clafton Avenue Northbridge
Chris and his team are by far the most successful team in Northbridge, as sales records will validate. Chris has an incredible insight into the market in Northbridge and will almost certainly advise one on the correct strategy to follow, to achieve a successful sale in the Northbridge area. Chris achieved an excellent result for us on the sale of 18 Byora Crescent, in what was a difficult market.
Chris is very flexible in his approach and assisted in trimming marketing costs to an acceptable level. Chris is forthright when necessary, to assist in guiding one to achieve a good outcome. The entire process was handled seamlessly with the minimum of fuss.
A big thank you to Chris and his team.
Deon - Owner 18 Byora Crescent Northbridge
I'm very pleased that I chose you to sell my investment property at 7A Harden Avenue Northbridge.
Over the last 25 years, I've had a wide range of experiences with real estate agents in Brisbane and Sydney. The service that I received from you for this sale was by far the best I've encountered.
Your confidence in and knowledge of the local property market, together with your genuine desire to achieve a good result contributed significantly to the positive outcome.
One of your favourite expressions during the course of our many conversations was: "Do it once, do it right".
Your work during the sale of my property clearly demonstrates not only your belief in this expression but also that you're prepared to put it into action. I would be happy to recommend your services to anyone I know who may be thinking of selling.
Thanks again and kind regards.
Chris - Owner 7A Harden Avenue Northbridge
Thank you both very much for your knowledgeable guidance and excellent professional advice in achieving the recent sale of my house, in a period of economic uncertainty. Your in depth and longterm knowledge of the market in Northbridge was an integral part of this. I appreciated your care in keeping me advised at all times of any changes in the situation, and felt your positive interaction with potential buyers was an important element in achieving a good outcome. Many thanks for all the hard work and dedication you both put into the campaign, and thanks also to your staff for their support.
Moira - Owner Minnamurra Road Northbridge
It is with immense gratitude that I write to thank you for bringing the sale of 20 Byora Crescent Northbridge to such a satisfying conclusion. Your advice was always given with great positivity and consideration for our particular situation and your knowledge of the area was amazingly detailed, I was most impresses by your meticulous reports after each open house.
It was a joy to find someone who obviously took great pleasure in his work and to learn that you had inspired the same reaction in others thus confirming us in our choice.
Mary - Owner 20 Byora Crescent Northbridge
Recently, at auction, I sold my Northbridge 2 bedroom apartment through Chris Downie. The whole process was managed in a most professional manner, including reports by phone after each inspection opening, followed by an email containing full details. Throughout, Chris's advice was very pertinent, and he was always most enthusiastic. The auction exceeded expectations and was very impressively run. In the future I would be very happy to have Chris manage another sale or purchase.
Sue - Owner 2/276 Sailors Bay Road Northbridge
Maggie has managed our property for past 2 years. As we live overseas we put our trust solely in Maggie to look after all aspects of the property. She has always been professional and prompt in resolving and dealing with any issue whatsoever. It has been an absolute pleasure dealing with Maggie. Ann & Glenn Round
Ann & Glenn Round
Maggie from Richardson & Wrench Northbridge/Castlecrag managed our Castlecrag property for a year. She was recommended to me by someone else and that recommendation certainly was on the money. She has been thoroughly professional, able to get the best deal for both us and the tenant I believe and I'd have no hesitation in recommending her to any other landlord or tenant.
regards,
Ray Pavri
Ray Pavri
Ian and I would just like to thank you both for handling the sale of our house with such understanding and professionalism. We made the right choice of agent and the amazing thing is we love our new home, the view is terrific and the whole process for us has been as good as it can be! Good luck for the remainder of 2014 selling!
9 Narooma Road, Northbridge
I was referred to Maggie when I was looking for a new Real Estate agent due to poor and frustrating experience with the last two. It was a very refreshing change, in dealing with Maggie, when I found her dealing with situations very professionally. Also, Maggie has always provided me with a balanced and accurate view, to enable me to make the right decisions about the up-keep of the property and looking after the tenants.
Pravesh Babhoota
Thanks so much for everything you have done so far. It is a huge relief off my mind not to have to worry about getting new tenants and everything else that goes with managing a property. I am impressed with Maggie Noske, Senior Property Manager, who has always found me wonderful tenants and quickly repaired and/or resolved any issue that arose. When the time came for me to list my property and have it appraised, she was right there insuring that everything was done right. I personally want to thank Maggie for her professionalism and all the great work, communication, and service she has provided me.
Liqun Si and Long Long
Debra and I would like to thank you for your efforts in relation to the recent sale of our Northbridge property, having been both a buyer and seller through R&W Northbridge we have found your approach at all times to be discreet, professional and efficient. We were particularly impressed with your long association with Northbridge and outstanding local knowledge. In a less than ideal market, you were able to achieve the sale within a tight timeframe and we valued your advice and most importantly, your ability to find the buyers.
David - Owner 54 Coolawin Road Northbridge
Having known Pam And Chris for many years our choice of appointing Richardson & Wrench at Northbridge was not by chance. We were confident they had the depth of market knowledge and quality of professional advice to achieve a realistic market outcome. We were very pleased with their detailed management of the whole sales process and the ultimate outcome.
Peter & Jane - Owner 54 Coolawin Road Northbridge
Just a short note from Alex and I to say how pleased we were with the way you handled the sale of our home. Your advice both prior to selling and throughout the process was of great benefit and contributed to the successful sale. We have to admit we were surprised how quickly the house sold while still achieving our price target. Hope 2010 continues to be a successful year for you and trust our paths cross some time again in the future.
Jamie - Owner 5 Neeworra Road Northbridge
Ros and I would like to place on record our appreciation for the way you have handled the sale of our Northbridge house. It was your letter to us suggesting such a sale that caused us to go ahead. Not only were the advertising and public viewings handled in an utterly professional manner, but we became friends in the process. Your advice on how to present the house was particularly helpful. It was an unusual house to market, and your creativity and 'nose' for the right approach paid dividends. We are happy with the price achieved. Once again thank you for making the whole process so pain-free and pleasant.
Tim & Ros
Congratulations on your outstanding achievement in reaching the highest sale to date in Northbridge! As you know Robert and I had certainly hoped for the 'record sale', however, in today's marketplace we were very conscious that a great deal of effort was required before our target could be reached. You have been an absolute pleasure to deal with, making the nerve-wrecking experience of the dreaded auction seem trouble free.
Paula & Robert